Right at home with the printer business
Few people are introduced to their father's and grandfather's profession at an early age. Even fewer grow up to take on that profession as their own. Susan Brewer, as it turns out, is one of those people who did.
Of course, when Susan first started in her family's office equipment business as a young girl, instead of selling printers and toner cartridges from leading manufacturers like HP, it was simple typewriters, ribbons, and calculators. The family business instilled in her three qualities which today form the cornerstone of SupplyMaster: a thorough knowledge of the industry and products; an unrelenting work ethic; and a commitment to always do what is in the customer's best interest. According to her customers, Susan embodies all three of these qualities—the third one in particular.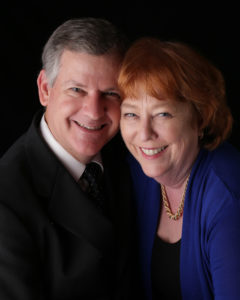 Today, Susan Brewer and the business she established in 1984 provide K-12 schools and other public sector customers with 50,000+ technology and office products via a network of over 60 nationwide distributors—with next-day delivery available for most orders. SupplyMaster offers both traditional transactional purchases and new managed print options for those customers seeking complete fleet management. SupplyMaster is an HP Managed Print Partner and Susan is a dedicated HP Managed Print Specialist. These new programs pair school districts with HP for toner fulfillment and installation, same day maintenance (as quick as 2 hours), and a manageable cost per page approach for budget-conscious education customers.
Her husband Doug joined the company full-time in 2005, after a 25 year career as a financial executive and CFO in multiple industries. Susan and Doug can be reached in person at (800) 660-2580 / (760) 745-2580, or via email at: susan@supplymaster.com or doug@supplymaster.com.
Certifications
Contract Documentation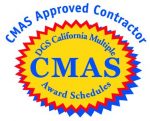 For more information on HP printers and Original HP supplies, school and office equipment, or managed print services for education and business, contact SupplyMaster or by phone or email. We'll get you the answers you need quickly.
Phone
Toll-free:  (800) 660-2580
Fax (toll-free): (877) 777-4555
Email
General inquiry: susan@supplymaster.com
Pricing and quotes: susan@supplymaster.com
Orders and tracking: orders@supplymaster.com
Accounting and Billing: doug@supplymaster.com
Address
999 N. Pacific Street #G27, Oceanside, CA 92054