Welcome Back Bags
We are looking forward to welcoming back our deserving school secretaries. Generous sample products have been donated by 3M, Avery, Crayola, Cline, Pentel, Tops, Sanford, and Smead. Email us and let us know when you would like to have the bags shipped to your district warehouse.
New California Contract
In addition to our current CMAS contracts, we have recently been named as a partner on an HP Public Sector Contract for Print. Call us to learn more about this purchasing vehicle. ( The contract prohibits us from advertising.)
"We decided HP MPS through HP Partner SupplyMaster was the best fit for our District. I was upfront that our goal was to transition to a paperless environment and HP was willing to jump in and help us with that initiative."
Tendaji Jamal, Chief Technology Officer,
Pasadena Unified School District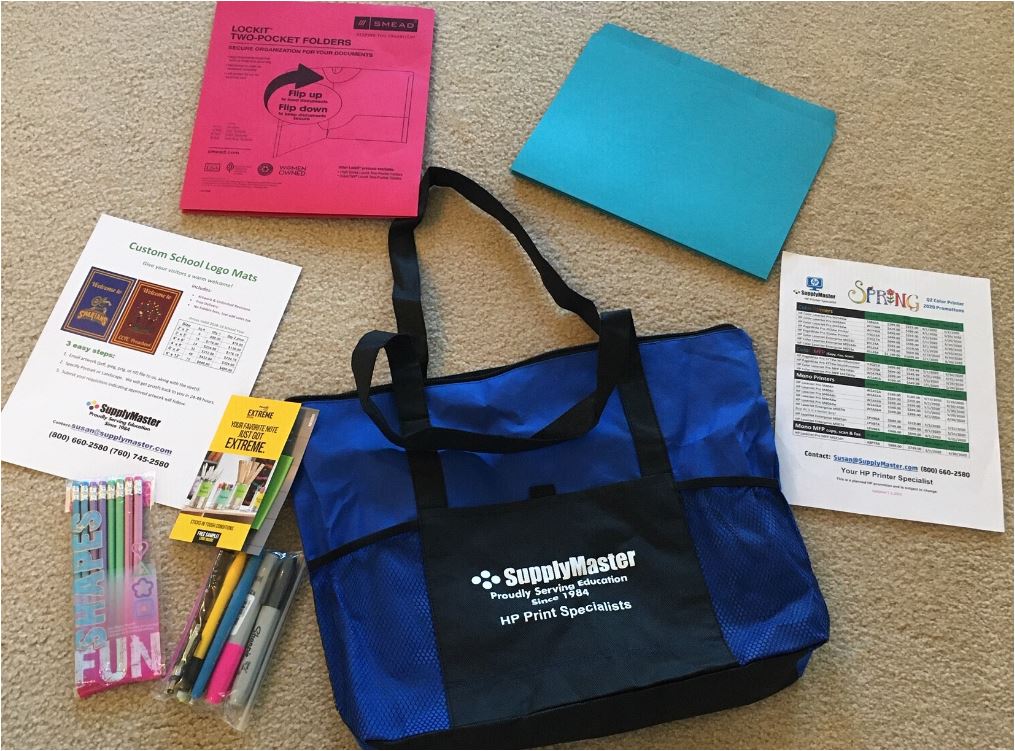 Best practices for Partners in leveraging quality and reliability with Original HP Supplies
SupplyMaster is an HP Gold Partner and HP Managed Print Specialist that has proudly served public sector clients in Southern California since 1984. Guided by the philosophy that doing what's best for the customer creates loyalty for life, SupplyMaster delivers only the highest quality products and services. With best practices that include leveraging the wealth of HP corporate resources and recommending only Original HP Supplies, the company maximizes client efficiency while lowering total cost of ownership. This approach spells success for both SupplyMaster and the customers it serves.
HP PageWide technology has been scaled to the office, reinventing expectations for fastest speeds, professional color and best energy efficiency at the lowest total cost of ownership in its class.
HP Inkologist, Tom Brown, discusses the science and innovation behind Original HP inks and cartridges.
HP Care Pack support in every classroom helps Richgrove schools cut their printer ink costs in half.